Welcome to
Thanksgiving Farm
Thanksgiving Farm Vineyards & Winery is a Family Owned and Operated Business Dedicated to Grape Growing and Wine Making
All of our wines are made exclusively from grapes grown in the vineyards at Thanksgiving Farm. We specialize in the production of European-style dry wines.
Thanksgiving Farm is located 20 miles due east of the U.S. Capitol in Washington, D.C., on a gentle ridge separating watersheds that drain to the West River and to the Patuxent River.
Doug and Maureen Heimbuch
Proprietors, Grape Growers and Winemakers
Thanksgiving Farm® is the registered Trademark of Heimbuch Estate Vineyards & Winery, LLC.
Thanksgiving Farm® wines are grown, produced and bottled by Heimbuch Estate Vineyards and Winery, LLC
Harwood, MD 20776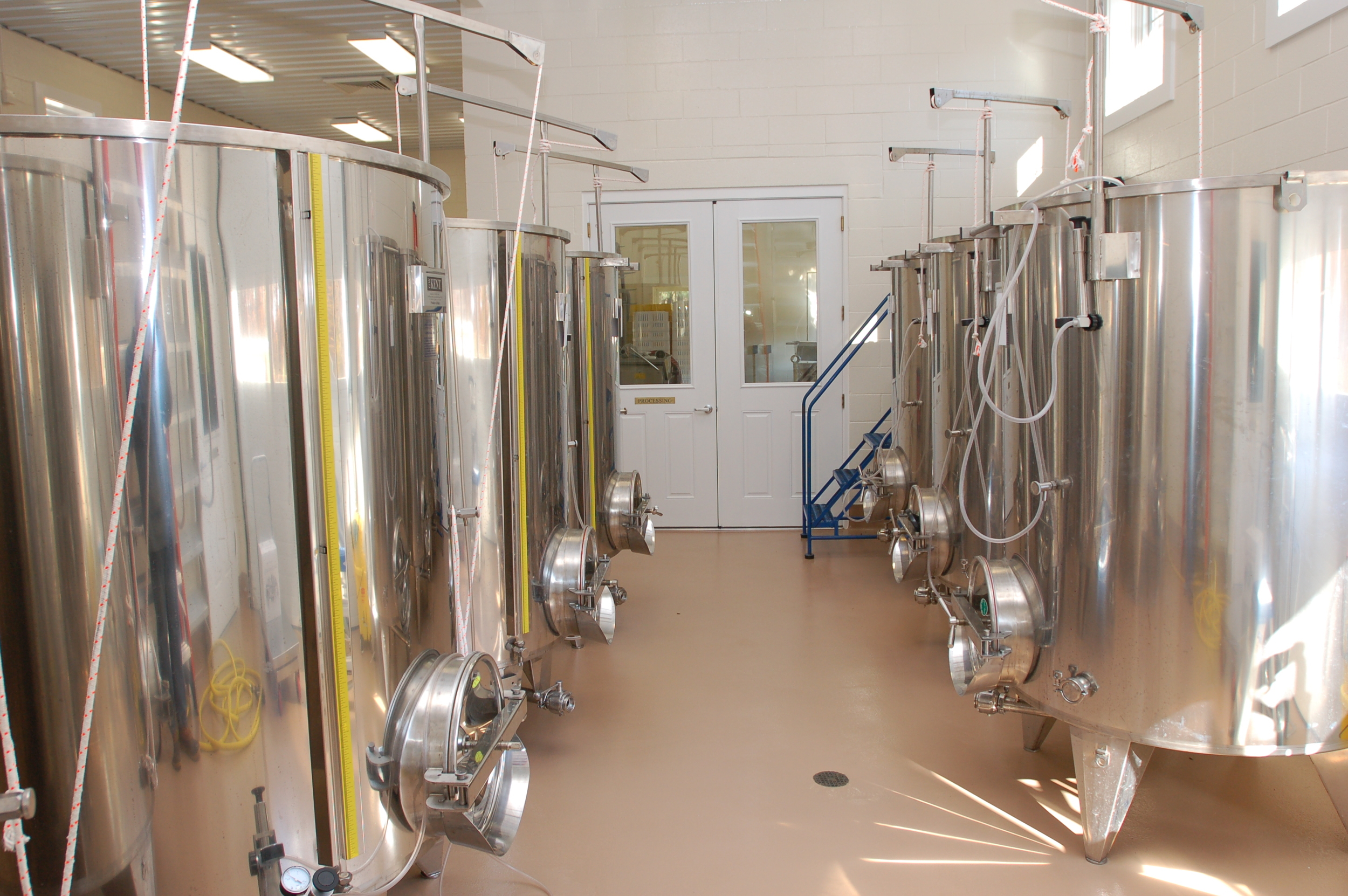 Thanksgiving Farm Vineyards
Thanksgiving Farm History
Thanksgiving Farm Wines
Our wines are available for purchase in fine wine stores in Anne Arundel County, Maryland. Our wines are also available for tasting and purchase by the glass, bottle or case from our tasting room. Due to state alcoholic beverage regulations, we currently can only ship our wines to Maryland, the District of Columbia, and Florida. There is a 6 bottle minimum for shipping.
List of Currently Available Wines:
Tasting Room Hours:
April through November 25th, most Saturdays and Sundays from 1 pm to 5 pm. (Because ours is a small family business, we occasionally have to close our tasting room to attend to other matters. We always post those times on our website.) Late-November through March our tasting room is open by appointment only.
What We Offer:
We charge $15 per person for wine tasting (6 wines). We also sell our wines by the glass or bottle for onsite consumption; and we sell our wine by the bottle and case (at a 15% discount) for you to take with you. Although we do not serve food, you are welcome to bring snacks or a picnic to enjoy with our wine at our outside picnic tables adjacent to our tasting room.
We welcome Service Animals who accompany our guests. However, we do not allow pets. Thank you for your understanding and cooperation.
How to Find Us
Thanksgiving Farm Winery is close to Washington, D.C. - 20 miles due east of the Capitol Building.
Thanksgiving Farm Winery is close to Annapolis, Maryland - 10 miles south of the city.
195 Harwood Road
Harwood, Maryland 20776